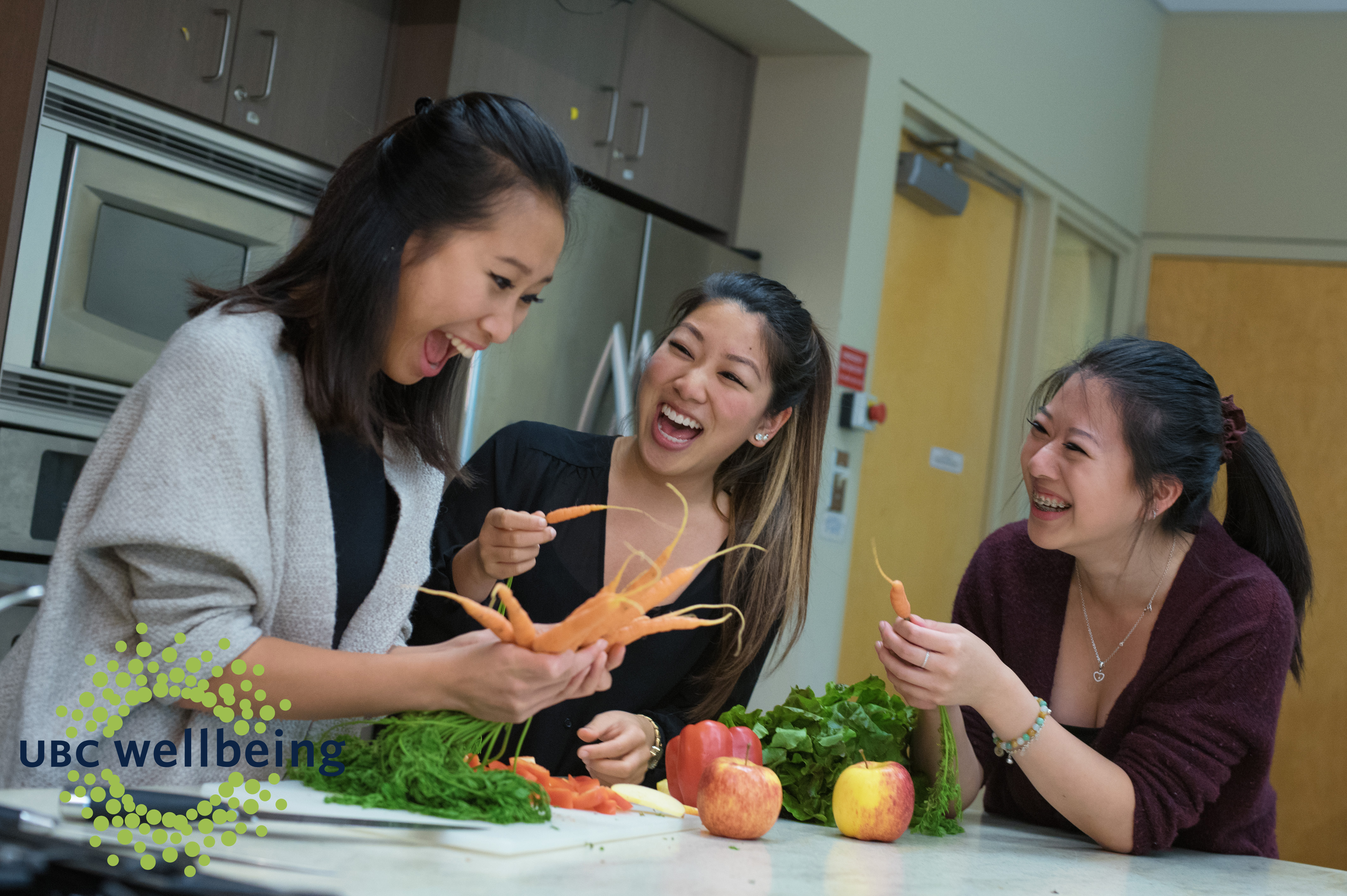 We all need nourishment to thrive—the food that we put in our bodies helps fuel our day and the important work that happens across our campuses. Ensuring that our community has access to healthy, nutritious and safe food on our campuses is crucial to supporting their wellbeing.
Food and Nutrition has been identified as a wellbeing priority area and on our Vancouver campus, a Food and Nutrition Working Group, comprised of student, faculty, staff and community stakeholders was formed to guide food and nutrition strategies for the university.
To find out more about our vision for a nutritionally sound campus, download the UBC Action Framework for a Nutritionally Sound Campus
By becoming a nutritionally sound campus, together we can contribute to the health and wellbeing of our people, places and the planet. For more information on food and nutrition on our campuses visit the UBC Food Services website.